Shielding is a form of protection. We are bombarded with energy daily, and a lot of it, we don't really want.
I recommend that beginners shield as often as possible – preferably at the top of the hour – to become well practiced at it. Do not use this while driving or operating machinery.
I also highly recommend that everyone shield before meditation/visualization exercises, and before doing any energy work.
Feel free to change this technique to fit you.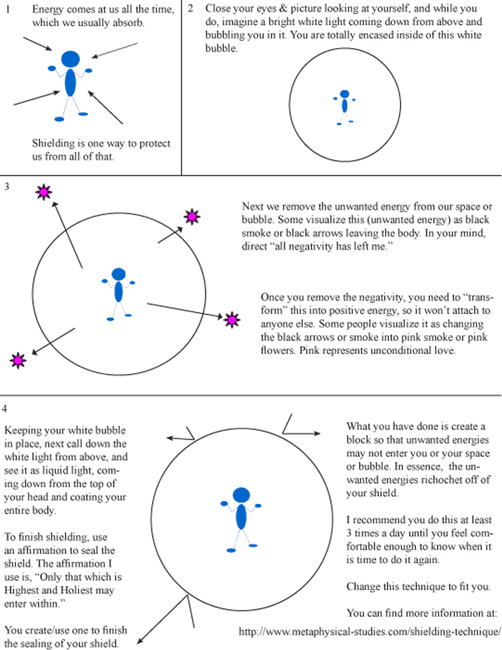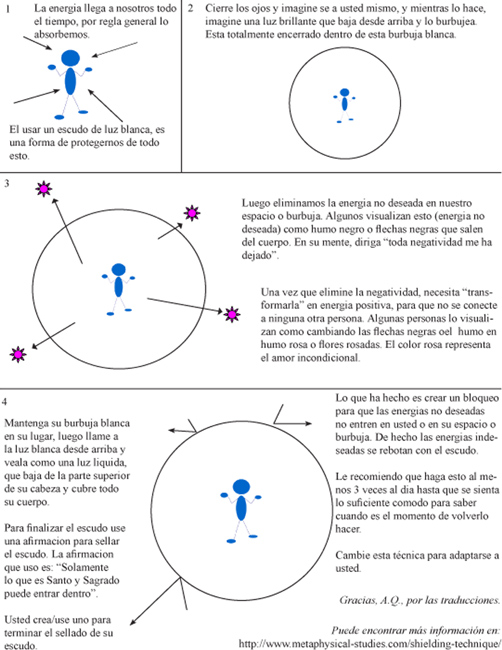 Below is the podcast version. Do not listen when driving or operating machinery. Please be responsible.
(music by Sara Ayers; sound effects by BristolStories: freesound.org)
Podcast: Download