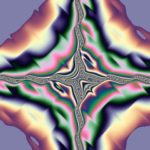 The past week has brought hefty adjustments to some of us that are taxing us physically and emotionally.
(Please seek medical attention/supportive care as needed.)
Fever
Aches
Sinus pain / pressure
Respiratory discomfort/congestion
Sweats
Dizziness
Feelings of –
Drifting
Disconnected
Lost time / losing track of time
Teary, cry easily, emotional
Wanting a quiet environment
Severe hunger or not wanting to eat (or fluctuating)
Though not particularly fond of fevers, I found the drifting to be the most unsettling, and had trouble staying focused.
I finally took time off by sitting, reading, drinking a lot of water with my supportive care. I realized that as my body was going through its changes, my energetic self was "popping out" to go through its changes and adjustments. Once I quit fighting it, I seemed to adjust quickly.
I am on the other side of it now and am fully excited to see what may come of these changes.
Update: Most articles are written in advance, as this one was. I have not had anyone else say they have experienced the following, but I thought I would include it here.
My husband and I recently went out to lunch with some friends. As we walked in, there was a glass wall divider to my left. I saw this divider in my peripheral vision. The divider had a painted pattern on it, with space where you could still see through it.
I stood behind my husband while we waited on the hostess. Next thing I knew, my peripheral vision saw the glass wall warble, bend and move like it was getting sucked back – while my forward eyesight remained intact. I felt myself moving towards this, lost my balance (similar to the funhouse effect), feeling like I was going to fall through this phenomenon, and grabbed my husband to keep myself upright.
The glass wall was once again solid, as though nothing had happened.
I have experienced seeing the breakdown of 3D reality illusions with my forward eyesight, but hadn't had this with my peripheral vision before.
Since this incident, I have noticed that my peripheral vision is becoming more incorporated with my forward vision, complete with full color.
---