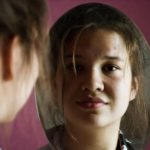 Getting to Know You
Whoa, Nellie! This past full moon certainly made its presence known!
– clumsiness, klutzy
– feeling misaligned or catawampus
– exhaustion with bouts of hyperness and/or hyper-clarity
– distracted
– deep sleep and requiring either more or less than usual
– heightened physical and non-physical senses
– natural abilities amped up
– excitement (which, if builds too much, may come across as an anxious feeling)
– spontaneous or instant manifestations becoming more pronounced
And as mentioned in prior articles, paranormal activity and sightings have grown exponentially, world-wide.
So what is the energy that this latest full moon brought to us?
Getting to Know You
The Julie Andrews song "Getting to Know You" has played repeatedly in my head while working on this update. When I looked up the lyrics*, I realized they spoke beautifully as to the purpose of this newest energy download.
We were provided an extra boost to help us in getting to know ourselves.
Our real self. Our Soul self.
To look past the boundaries, labels, expectations and perception-of-self that we imposed on ourselves as well as those we accepted from others throughout out life.
How wonderful to let go of all that!
When we do, we can each explore who we really are, what we are truly capable of (which some may have inklings trickling through from their subconscious mind and/or Higher Self by now), and move more into why we – individually – are here, on Earth, at this time.
And I am so excited by this! Even my clumsiness of late hasn't diminished my excitement for us all!
Have fun "Getting to Know You"!
by Jan Toomer
* * * *
*Getting to Know You
Julie Andrews
It's a very ancient saying
But a true and honest thought
That if you become a teacher
By your pupils you'll be taught
As a teacher I've been learning
You'll forgive me if I boast
And I've now become an expert
On the subject I like most
Getting to know you
Getting to know you
Getting to know all about you
Getting to like you
Getting to hope you like me
Getting to know you
Putting it my way
But nicely
You are precisely
My cup of tea
Getting to know you
Getting to know all about you
Getting to like you
Getting to hope you like me
Getting to know you
Putting it my way
But nicely
You are precisely
My cup of tea
Getting to know you
Getting to feel free and easy
When I am with you
Getting to know what to say
Haven't you noticed
Suddenly I'm bright and breezy?
Because of all the beautiful and new
Things I'm learning about you
Day by day
Getting to know you
Getting to feel free and easy
When I am with you
Getting to know what to say
Haven't you noticed
Suddenly I'm bright and breezy?
Because of all the beautiful and new
Things I'm learning about you
Day by day
Songwriters are Richard Rodgers & Oscar Hammerstein
Getting to Know You

---