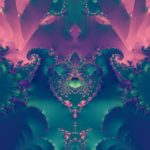 During today's meditation session, I was prompted to ask you all to hang in there.
We all know the elections are scheduled for tomorrow. Angst, fear, unease, and an energetic buzz (not necessarily a pleasant one) are on the rise…not only within the United States, but globally as other nations watch to see what is going to happen.
Just because the election will be over shortly, does not mean we are out of the woods.
And in the U.S. (and possibly abroad) there will be some extreme responses to the results; positive and negative.
You are being asked to release the fear and negativity. Call in/on your Light and stand in your Light. And if needed, shield to clear your energy field (also helps with centering and focusing).
by Jan Toomer
---