News and Views from the Other Side
Blinders Off
Many from the Other Side had stepped forward to share the following message in various forms – so I have worked (with them) to make it one cohesive message. This means the message remains intact, but will sound more like me.
_  _  _  _  _  _  _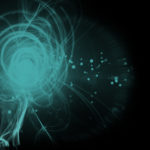 This month's energies push us into becoming more aware. More blinders are disappearing (we do carry a lot of blinders around with us!), and we are each going to experience truths being brought to our attention.
This can be on a personal level or other levels — community, state, country or global. It may also be two or more levels instead of just one level.
Blinders Off!
We are asked to go with the flow through this – and if anyone feels they are slipping into fear (or any of its subcategories, such as anger, hate, desperation), please call on your team and/or your Source to bring your energy back into balance.
We, globally, are working on revealing that which is has been hidden, healing and releasing it, including hundreds of years of lies, misdirections, control through fear and programming.
I am not angling towards conspiracy theories here – just acknowledging third dimensional existence. Stuff we now need to see, heal and release.
If you've been with us at Reality Undefined for a few years, you've seen me write:
Let the Truth be Known
Let the Truth be Shown
This saying is what I came up with to give those who read the articles (or posts on the Reality Undefined Facebook) a heads up. It was telling you that something was soon to be revealed; the truth was going to show itself…we needed only to see without the blinders.
The energy is prodding us once again to see what is being revealed.
Leave the denial, programming, blinders, and fear behind. It's not needed anymore.
Put on your big girl or boy pants and see the real truth; feel it; acknowledge it within and step forward (without fear) from there.
Let the Truth be Known
Let the Truth be Shown
by Jan Toomer
---